3l Drinks Dispenser Large Plastic Bottle With Tap Party Jug For Cool/Chilled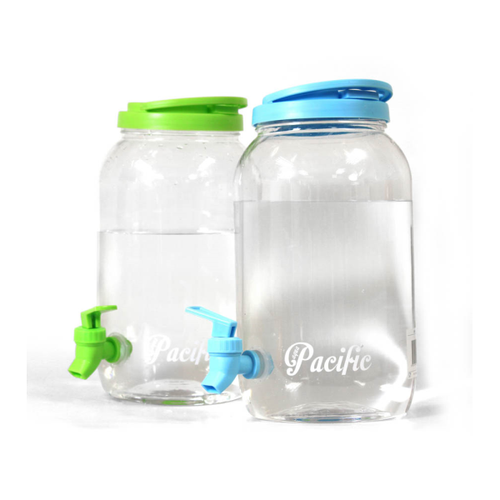 3 litre Plastic Drinks Dispenser with Tap
As the temperature heats up this summer cool and rehydrate your family and friends with this large 3 litre drinks dispenser.
It is made from durable heavy duty plastic and has tap for easy dispensing of your favourite beverage.
There's a screw on cap to keep out the bugs and it has a handy carry handle. Add ice and fruit to make your drinks more refreshing, the jug is easily cleaned with a wide top for easy access.
It's really handy to take on trips out camping or to the beach and when it's empty it's super light weight.
Available with green or blue accents these drinks dispensers are from Pacific which is a brand from the Kingfisher group of companies so rest assured that they are high quality.